Starting your career in a company with no hierarchy
Katie Nickmans, Consultant at Hatmill Logistics and Supply Chain, talks to some of the young professionals of Hatmill about their journey into the world of logistics, working at a consultancy that removes the pressures of KPIs and hierarchies, and the lessons they have learnt along the way.
Fredrick: LaLoux's book Reinventing Organisations highlights Teal' organisations as those forgoing organisation charts, hierarchies, and KPIs in favour of collaborative self-managing teams where decision-making is shared. Centring on three key themes. 'Teal' organisations are based on an evolutionary purpose, self-management, and wholeness. One company embodying this Teal ethos in the world of consulting is Hatmill – Supply Chain and Logistics Advisors
Hailing from a variety of different educational backgrounds, from degrees in business studies, finance, engineering and maths to logistics and supply chain management, the team at Hatmill encompasses a wide range of expertise.
All members of this diverse team hold the same 'Consultant' title regardless of whether they are just beginning or decades into their careers. By removing the distinguishment between junior and senior consultants, young professionals can self-manage and work alongside their colleagues regardless of seniority.
I asked six of Hatmill's young professionals about the initial stages and growth of their careers in the field and their hopes for the future.
How did you start your career in logistics and transport?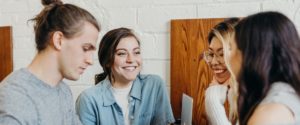 Alex Hirst: "My first role was as part of my industrial placement at ASDA. I spent over 12 months working as a Supply Chain Analyst in their produce category. I realised early in my career that Supply Chain and Logistics were all about fine-tuning and marginal gains. The idea that you can always make things better has stuck with me ever since."
Jess Burns: "I started on Royal Mail's Network Optimisation graduate scheme, where the scheme was tailored to network planning. Which, in hindsight, was the perfect building block to a career in logistics and transport because it gave me a full understanding of an operational pipeline and why we do things the way we do."
Josh Mannix: "I initially started in logistics during my compulsory work experience at secondary school. I worked in a local warehouse for two weeks, completing a range of tasks and observing the flow of products from inbound to outbound. I loved the buzz of the site and liked being able tr improve processes and make operators' lives easier."
What transferable skills did you bring from university?
Josh Mannix: "Two-thirds of my university course was focused on generalist business modules, including finance, economics, and ethics. The course gave me a good business grounding whilst also allowing me to specialise in logistics and supply chain."
Mehrnoosh Khoujin: "Your time at university is not only critical for academic learning, but also various transferable skills that would immensely help you in your career. Problem-solving and effective communication skills are amongst the key transferrable skills I learnt while being at university, which to this day still help me on a day-to-day basis."
Rob Cottrell: "People management and working in teams through my studies and my background in sport and working with Asda. Business studies covered a lot around strategy and problem-solving which is essential in Logistics."
What do you wish you'd known before you joined the industry?
Harry Muller: "I struggled a lot (and still do sometimes) with impostor syndrome toward the start of my career. Everybody goes through it, but I feel it's particularly acute for those that go into a high-level position (consultancy) in an industry where they don't have experience. I wish I'd known that everybody, regardless of how polished they are now, started with no experience. I also wish I'd known that the experienced people you work with when you're new don't want to catch you out and show you up for not having the answers. They want to help you develop and grow just like they had to at the start of their careers."
Jess Burns: "I wish I'd known more about the industry. I was one of those people that didn't think too much about how the products I bought got onto the shelves or to my door, I understood the basics, but it all seemed a little bit removed and as if it wasn't my business to know. I didn't realise it was so complex and interesting. I believe that if we showed and taught more of what we do to the younger generation, we would see more interest in the industry."
Mehrnoosh Khoujin: "I wish I knew how inter-connected academic subject matters are and the fact that only focusing on one subject of study would not provide you with the level of knowledge that you'd need fo succeed in your career. In addition, strengthening your transferable skills such as communications. problem-solving, and interpersonal skills is vital to your future success: people run the industry, and you must ensure you know how to interact with individuals clearly and confidently."
What has surprised you about the logistics and transport industry?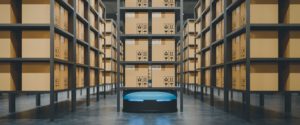 Alex Hirst: "How the sector utilises cutting-edge technology. New technology is constantly being developed, whether it's through new HGV fuels, fully automated warehouses or blockchain technology to increase transparency."
Harry Muller: "I've been surprised by the variety and depth of the sub-fields that make up logistics and supply chain and the depth and capability of people that are experts in those fields. From the outside looking in, it could be easy to think that logistics is no more than people shifting boxes around. The reality is that each discipline (transport, planning. automation, network design, etc) has such a deep level of information and methodology underpinning it that it's probably impossible to truly master the entire field of supply chain and logistics. Getting to grips with the sub-disciplines, even at a cursory level, has been so enjoyable right from the start."
Rob Cottrell: "The level of passion and commitment everyone brings to the job. It's akin to Retail Management, as everyone mucks in to get the job done. Logistics never stops, but there are opportunities for everyone if you embrace a world where problem-solving is a constant."
What has been your experience of working in a 'Teal' organisation?
Jess Burns: "I enjoy learning from the people around me, and the Teal structure enables just that, without the politics and competition that traditionally come from a hierarchical organisation. When I joined the team, I found that Teal is even better in practice. Everyone is proactive in sharing knowledge because the more each of us knows. the better we can be at helping our clients."
Josh Mannix: "I've found it beneficial working within a Teal culture at Hatmill A Teal culture removes the hierarchy and office politics which can make working more complicated. Self-managing teams are formed on client projects with people from a mix of backgrounds and experiences which make client projects interesting and exciting."
Rob Cottrell: 'It's all about working with great people and great clients on exciting projects. Logistics and transport are ever-changing, so you're always learning where ever you go!"
Read the Q&A with Founder Simon Dixon: Does an organisation without hierarchy really work? here
Ideas & Insights
Sharing Our Expertise
Our guides, ideas and views. Explore our insights to deliver tangible improvements to your supply chain and logistics operations.