Hatmill is helping to #GrowEO for UK Employee Ownership Day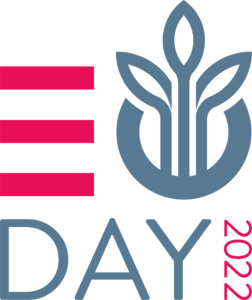 The team at Hatmill is delighted to be part of the UK Employee Ownership Day (EO Day), run by the Employee Ownership Association (EOA), on Friday 24th June 2022.
As one of the UK's largest independent supply chain advisers, Hatmill helps clients improve their warehousing, transport, forecasting and inventory, including the latest warehouse automation technology.
Last year, the founder of Hatmill, Simon Dixon, transferred 100% of shares to an Employee-owned Trust (EOT) for the benefit of employees. Since then the business has gone from strength to strength with a record-breaking 2021. Hatmill has grown at a compound annual growth rate of 46% over the past 9 years. In addition to working with blue-chip brands, Hatmill has also recently won a raft of new contracts with retailers, distributors, logistics providers and the public sector.
Formed in 2009 and employing more than 45 staff, the employee owned independent supply chain and logistics consultancy is proud to celebrate employee ownership alongside others in the sector across the UK, as Simon Dixon, Founder of Hatmill, explains:
"We're taking part in this year's EO Day which has the theme of #GrowEO, to celebrate and showcase how employee ownership has helped to grow our business, our employee owners and the economy.
Since founding Hatmill 13 years ago, the growth and success of the company are beyond my wildest dreams. It was such a proud moment to be able to hand over Hatmill. Transferring ownership last year into my amazing team's hands has ensured Hatmill's 'TEAL' culture and values live on, which was one of the most important factors to me in considering any next chapter for the company. It's a key differentiator between Hatmill and our competitors; our clients value the difference it makes to them. It hugely influences our ability to attract and retain the very best talent in the industry.
Being an employee-owned business was just reward for the hard work and talent of our brilliant team. Becoming employee-owned is about maintaining and building on our unique culture. Creating a great place to work is fundamental to my business principles, and being employee owned has helped drive an increase in turnover and calibre of clients as demonstrated by our latest results."
To hear what being employee owned means to the Hatmill team, please click here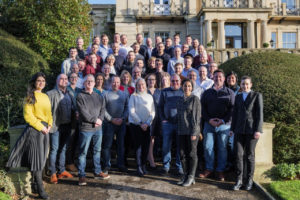 James de le Vingne, CEO for the Employee Ownership Association, said:
"Companies such as Hatmill are great examples of the economic and social benefits that can be achieved when employees have a stake and a say in the business in which they work.
"Over the last ten years since we began celebrating EO Day, the UK employee-owned sector has grown significantly. This year we will be asking, how can we make it grow even more quickly in half the time?
"By making as much noise as possible we can to help raise awareness with business owners, professional advisers and stakeholders to help #GrowEO."
With numerous events running across the UK and the involvement of thousands of employee owners and other partners, EO Day is an integral part of the EOA's events calendar and was introduced to raise awareness of employee ownership as an economically strong and balanced business model.
The benefits of employee ownership have been proven in EOA-led research, and include improving employee health and wellbeing, increasing productivity and fostering creativity and innovation across an array of industry sectors. In addition:
UK employee owned companies contribute over £30 billion to the UK economy annually
Employee-owners have higher levels of job satisfaction, feel a greater sense of achievement and job security, and are more likely to recommend their workplace than employees in non-employee owned businesses
Employee owned businesses operate in a range of sectors including healthcare, social care, education, transport, manufacturing, retail and professional services
Ideas & Insights
Sharing Our Expertise
Our guides, ideas and views. Explore our insights to deliver tangible improvements to your supply chain and logistics operations.