Finalists for Everywoman 2023 awards
We are pleased to announce that our very own Hazel Beasley and Naomi Harryman-Hassan are both finalists for Everywoman 2023 awards.
Everywoman connects women, businesses and organisations all over the world, using a powerful combination of inspiring, informative and educational content. Now in their 16th year, the awards celebrate the vital contribution women make to transport and logistics showcasing progression, accomplishments and increasing avenues of opportunity within a traditionally male-dominated industry.
Women still only account for 20% of the 1.7 million people working in transport and logistics. Research shows that diverse teams are better positioned to unlock innovation and drive growth. The everywoman in Transport & Logistics Awards plays an important role in highlighting success stories, shifting perceptions and creating role models to inspire future female talent.
Hazel is a finalist for the Everywoman Tech Innovator Award. This will be awarded to a woman who is exceptional at designing, developing, researching, implementing, and is also creative with technology within the industry.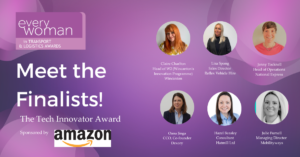 Naomi is a finalist for the Everywoman Supply Chain Leader Award. This will be awarded to a woman who shows exceptional talent and thrives within the supply chain environment, which is something we resonate with at Hatmill.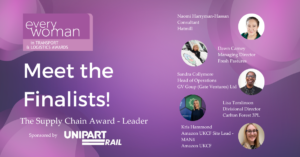 We are so proud and excited for Hazel and Naomi, we wish them the very best of luck in the finals on 28th June 2023. See the full announcement here. 
Ideas & Insights
Sharing Our Expertise
Our guides, ideas and views. Explore our insights to deliver tangible improvements to your supply chain and logistics operations.