Hatmill supports the Greggs Foundation in providing free breakfasts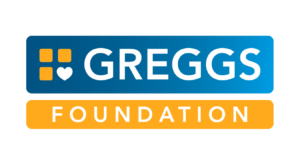 Hatmill is proud to announce a partnership with the Greggs Foundation to provide free breakfasts to a number of pupils at Casterton Primary Academy in Burnley. This healthy, nutritious start to the day will help set the children up for a day of learning.
The Greggs breakfast club initiative was set up in 1999. Breakfast Clubs play an important role in ensuring pupils are prepared for the day ahead. They promote health and wellbeing, provide a space for before-school social and educational activities. More than half a million children in the UK go to school hungry everyday. For pupils who don't have the opportunity to eat breakfast at home, Breakfast Clubs encourage them to kick-start their day with a nutritious meal.
Research shows Breakfast Clubs have a positive impact on children's attendance and enables them to be more focused and engaged in lessons. They provide a positive opportunity to develop relationships with members of staff alongside the opportunity to socialise and bond with different year groups. Having time to engage with adults and peers at the start of the day puts these children in the right frame of mind for learning.
Lynne Hindmarch, breakfast club manager for the Greggs Foundation, said: 
"No child should ever start their day without breakfast, which is why we're delighted that Hatmill are supporting pupils at Casterton Primary Academy."
"Through breakfast clubs such as these, we're able to support over 40,000 children each day nationally, and new openings like these are helping us to continue heading towards reaching our target of serving 70,000 breakfasts each school day by 2025."
Simon Dixon, Founder and CEO at Hatmill said: 
"We're delighted to be working with Greggs Foundation to help deliver free breakfasts to many schoolchildren at Casterton Primary Academy over the years to come.  Food insecurity is a major issue in the UK and it is shocking to think that not every child in the country has access to breakfast. We feel it's vital that we do whatever we can to help ensure that school children are able to start their day with a wholesome meal. We are also in discussions with Greggs and other schools to see where else we can provide more free breakfasts"
"As an employee-owned organisation, giving back is fundamental to the values of Hatmill. We genuinely care about helping to build a brighter future for our clients, colleagues and our local communities. From 2019 we've donated 1% of profits to deserving, local charities nominated by our team. Our support for Casterton Primary and the Greggs breakfast club is in addition to our 1% contribution and is the first of a number of different charity initiatives for Hatmill in 2022."
Ideas & Insights
Sharing Our Expertise
Our guides, ideas and views. Explore our insights to deliver tangible improvements to your supply chain and logistics operations.